Peace Corps 50 in Eugene: March 1
Why celebrate in Oregon?
March 1, 2011
12 Noon – 1 PM
Broadway Plaza
(Willamette Street & Broadway)
Members of the West Cascade Peace Corps Association invite you to join them in downtown Eugene -- rain or shine -- to celebrate 50 years of Peace Corps service.

John F. Kennedy signed the Executive Order launching Peace Corps on March 1,1961. Hundreds of Returned Peace Corps Volunteers, serving in all five decades, now live in and around Eugene, Oregon.

Returned Peace Corps Volunteers and citizens from 139 Peace Corps host countries will gather at Broadway Plaza at 12 noon. We will dance to Samba Ja, learn interesting facts about Oregon and the Peace Corps, and serve birthday cake for all. Please join us!

Participants in the region with the largest turn out will win an awesome prize!

Check out this event on Facebook.

Which Countries Are Represented?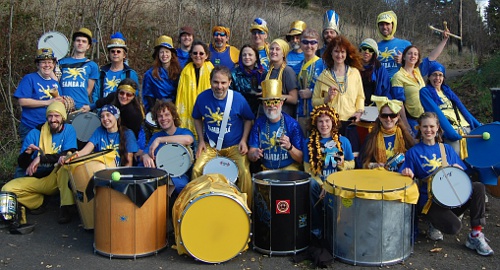 For more information, write to: peacecorps50@westcascadepca.org.