West Cascade Peace Corps Association
Our Next Event
POTLUCK AND MEMBER SLIDE SHOW. Friday, December 6th, 2013, 6:30 PM - 9:00 PM

All welcome. We will be repeating the wildly entertaining program of last year's successful December potluck at which a dozen or so members shared a few slides from their Peace Corps service spanning five decades. To share photos please send up to four digital images from your Peace Corps days to Maggie Keenan at maggie@pacinfo.com by November 30th. Maggie will organize these photos and give members the opportunity to share a few words about their photos and Peace Corps experience. New members are especially encouraged to contribute photos. Potluck location is at the home of Joyce Leader -- click here for driving directions.
2014 International Calendar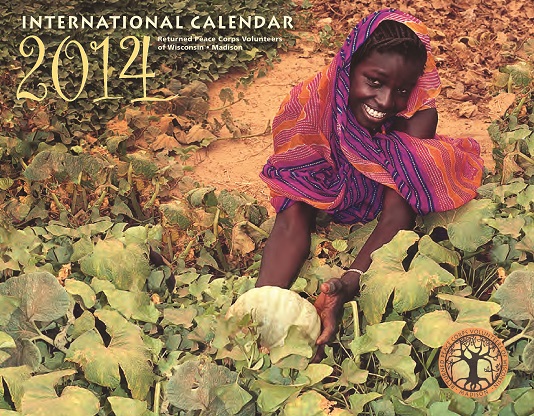 Once again, WCPCA is selling international calendars published by the Madison, WI RPCV group. With photos from current and former Peace Corps host countries and day by day listings of holidays from countries and cultures throughout the world, the calendar is a work of art and a resource that celebrates ties of friendship created by Peace Corps service.
Proceeds from these sales help fund humanitarian projects. Click here to see a list of funded projects. For more information about calendar sales, please visit the Shop page.
---
The West Cascade Peace Corps Association, in conjunction with the National Peace Corps Association, supports the work of world peace, well-being and understanding and furthermore strives to actively fulfill the Peace Corps third Goal of "bring the world back home."
from the West Cascade Mission Statement