Description of Project
AVISE was started in 2005 in order to address the growing water crisis in Tourou, Extreme-North Province, Cameroon. In several needs assessments, the citizens of Tourou have ranked water quantity and quality as by far the largest obstacle to development.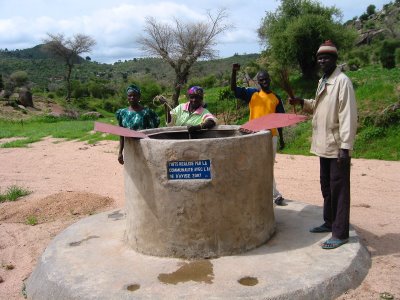 Wells are the best way to safely, economically and sustainably provide water to this region. To date, West Cascade Peace Corps Association has donated $1000 to construct wells and to renovate disease-ridden walk-in wells into sanitary covered water sources. Since 2006, 10 wells have been installed or renovated. AVISE hopes to construct 3 to 4 more wells this year and continue to build capacity to serve the people of Tourou. Currently (February 2008) community members are collecting statistics in their respective villages so AVISE can assess who merits a well, based on the population of an area and the distance this population has to travel to water. Additionally, AVISE members are learning how to install micro-dams, which reduce erosion, make agriculture more productive, and recharge wells that go dry after the rainy season.